Welcome To Merikundli
Merikundali is one of the best company based in Dwarka Mor in Delhi and our Acharya Manu ji has years of experience in this field, they provide a lot of services in astrology.
We provide best astrology services to our clients like- Face Reading / Hand Reading / Gemstone Ring / Yantra / Vastu Dosha / Lal Kitab / Janam Kundli / Jobpaye / Vivahkupaye / Janma Patrika Reading / Marriage / Annals
Horoscope & Astrology: Kundli Software Online- Astrology
Grah Pooja , birth chart, kundli matching, kundli, astrology 2022, birth chart, birth horoscope software, horoscope matching, moon horoscope, love horoscope, horoscope, astrology, daily horoscope,Pitra dosh Pooja.
Contact Our Expert Astrologers
+ 91 706 531 0431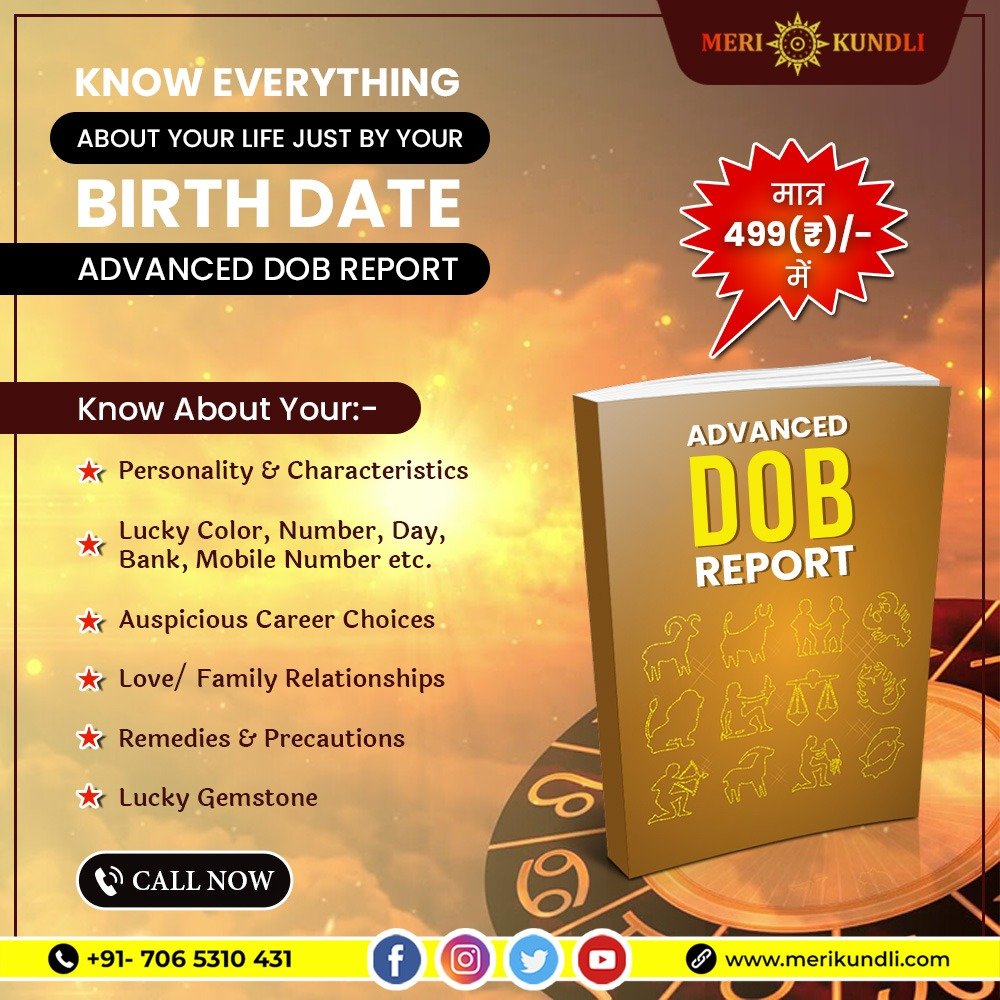 Get Your Janam Kundli with Acharya Manu ji
SUBMIT YOU ENQUIRY
Our Services
Welcome to Merikundli as it is the study of the movement and relative positions of celestial objects as a means of divining information about human affairs and terrestrial events.
Choose Zodiac Sign
Zodiac Sign is the first step towards drawing significant conclusion about individuals, understanding his/her character and even making meaning predictions about their life by applying the wisdom of astrology.
Why Choose Us
Don't waste your time if you need to consult with the famous astrologer in India.
0

%
Energized Pure Products
0

%
Success Horoscope
0

%
Griha Pravesh Puja
0

+
Trust By Clients
0

+
Year's experience
0

%
Our Prediction
Mercury in Aries square Mars in Capricorn
Capricorn is a sign that represents time and responsibility, and its representatives are traditional and often very serious by nature. These individuals possess an inner state of independence that enables significant progress both in their personal and professional lives. They are masters of self-control and have the ability to lead the way, make solid and realistic plans, and manage many people who work for them at any time. They will learn from their mistakes and get to the top based solely on their experience and expertise.
September 02, 2022
Mercury in Aries square Mars in Leo
Leo belongs to the element of Fire, just like Aries and Sagittarius. This makes them warmhearted, in love with life, trying to laugh and have a good time. Able to use their mind to solve even the most difficult problems, they will easily take initiative in resolving various complicated situations. Ruled by the Sun, Leo worships this fiery entity in the sky, quite literally as well as metaphorically. They are in search for self-awareness and in constant growth of ego. Aware of their desires and personality, they can easily ask for everything they need, but could just as easily unconsciously neglect the needs of other people in their chase for personal gain or status.
September 02, 2022
Mercury in Aries square Mars in Pisces
Pisces – the Loving Fish Imagine two people skinny dipping and suddenly turning into two fish swimming around each other in a crystal-clean lake. This is what the image behind Pisces should stand for, but it is more often connected to the historical and mythological background as the follower of Capricorn. Fear can drive them apart from loved ones, drive them into romance, or make them tremble feeling completely unwilling and powerless. Still, love helps them swim through the muddiest waters only to find the one their heart connects
September 02, 2022
August 31, 2022
NAVGRAHA SHANTI POOJA
( नवग्रह शांति पूजा: सब कुछ जो आपको जानना आवश्यक है ) ग्रह लोगों के जीवन में महत्वपूर्ण भूमिका निभाते हैं क्योंकि ज्योतिषीय चार्ट में उनका गलत स्थान मानव जीवन […]